Breaks in companies and school should increase the well-being of employees and students, improve their performance, optimise time and encourage moments of social interaction. For this reason, the company or school canteen must become a place dedicated to well-being.
We respond to the needs of small, medium and large companies with tailor-made catering services ranging from the delivery of meals with the possibility of choosing them via app, to the complete management of the company canteen.
Moreover, our service is also particularly suitable for school canteens, hospitals, retirement homes, as well as recreational and sports centres.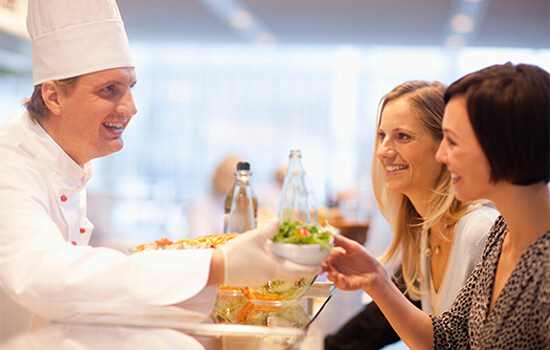 Company catering service
The lunch break is an important time in the workday. It is the best moment to nourish the body and mind with a stimulating sensory journey. Our group has designed an innovative concept of corporate catering aimed at improving employee well-being and consequently productivity.
Healthy menu proposals - Motor activities - Entertainment - Dedicated menu
We think about the well-being of your employees by proposing an alternative lunch break, made up of a wide range of foods, unexpected proposals that change the daily routine, dishes suitable for different eating habits and healthy menus with the right nutritional intake.
In addition, we have decided to make our own contribution to ridding the planet of plastic. For this reason, if the project involves the use of disposable containers and cutlery, we use biodegradable containers and therefore they are environmentally friendly.
0% waste, 100% taste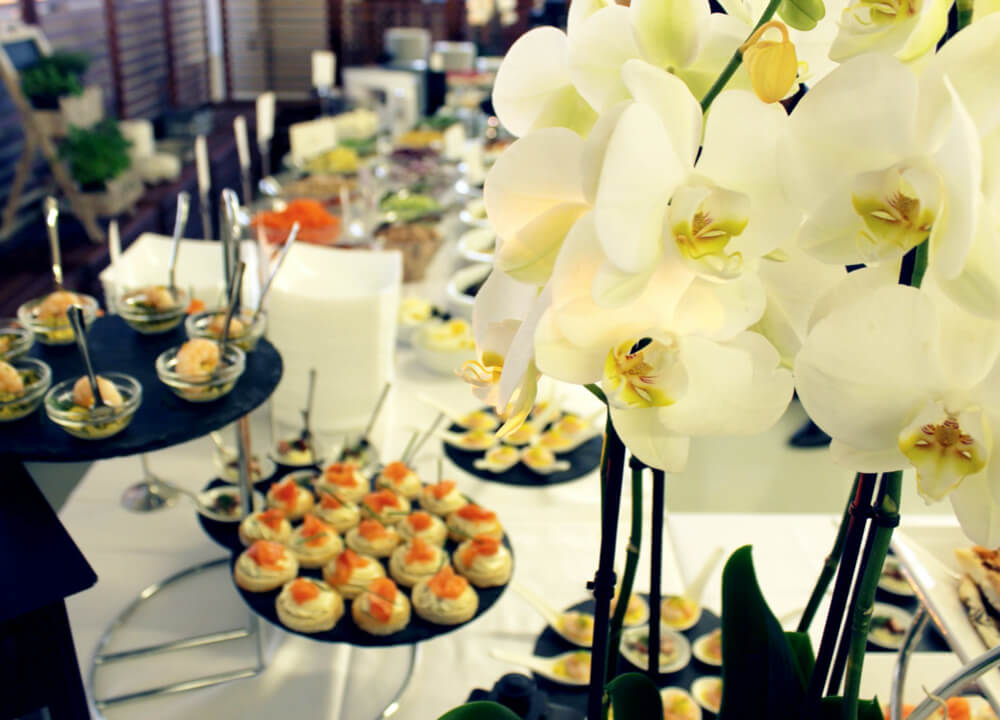 Consulting, planning and management
To design a functional cafeteria, it's not enough to have good taste. It takes experience and years of work to be able to create the right balance in the relationship between production, logistics, type of service and aesthetics.
Our team is trained to give total or partial support in the design and implementation of spaces dedicated to corporate catering. The experience gained over the years in the management of company canteens, has led us to extend our services, accompanying and advising the customer also in the logistical, structural and equipment choices of the spaces dedicated to the company breaks of the workers. This concept is customised, applied and tailored to each individual situation.
Scarica il render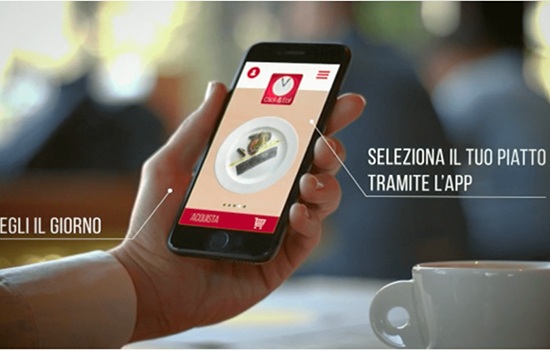 The app that organises and manages the lunch break in your company
We designed an app that allows you to plan your supply and simplify your business meal management.
By downloading the Click For Lunch app, employees will be able to:
view the menu from the comfort of their own home
indicate their food intolerances
plan their diet thanks to the nutritional tables that describe ingredients and values
choose in advance what they will eat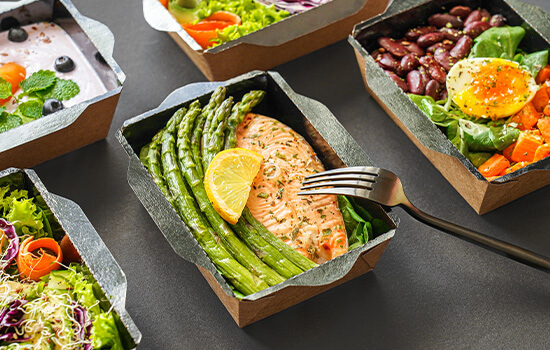 Practical and nature-friendly containers
Our food containers stand out for their convenience and speed of use;
in fact, they are designed to:
be heated in food warmers for 2 hours up to a maximum temperature of 200°C or in the microwave oven for 3 minutes at 800W
preserve the food up to a temperature of -25°C
do not alter the organoleptic qualities of food with which they come into contact, even when hot
be biodegradable and easily disposed of in the wet waste bin