A trade fair is still one of the best ways to meet potential customers and give visibility to the products and services that your company offers.
We offer you everything you need to ensure your guests have a great experience during your event. Our service meets the needs of organisers and exhibitors.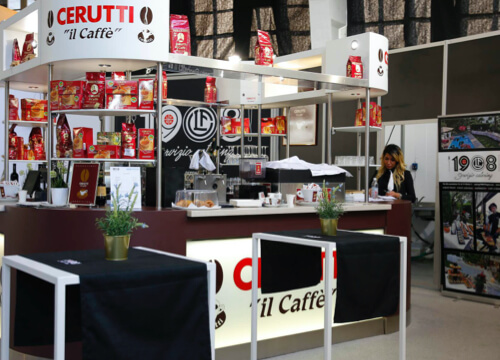 Our support for organisers
We put our experience at the service of trade fair and exhibition organisers. Whether you need a partner to take care of all your trade show catering, self-service meals for clients and exhibitors, catering services for workshops and/or conferences, or additional services such as packages for refreshments and custom banquets, we have what you need.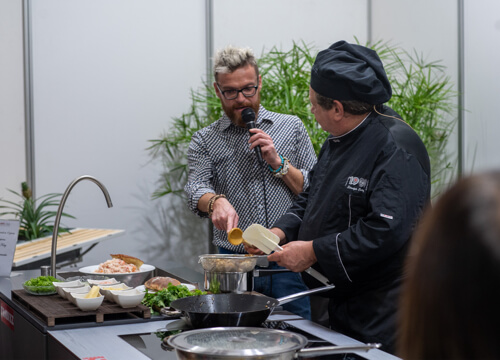 Our support for companies
For exhibitors who wish to offer their guests a F&B service at their stand, we offer a range of ideas that go from the simple supply of appetisers and/or equipment - such as coffee and slicing machines - to a complete management of the service with regenerating breakfasts, gourmet menus, aperitif-dinners, cocktail bars, show cooking and customised packages.
We accompany you in choosing the most suitable solution for your business. We help you make sure your company doesn't go unnoticed and provide a pleasant experience for your guests.